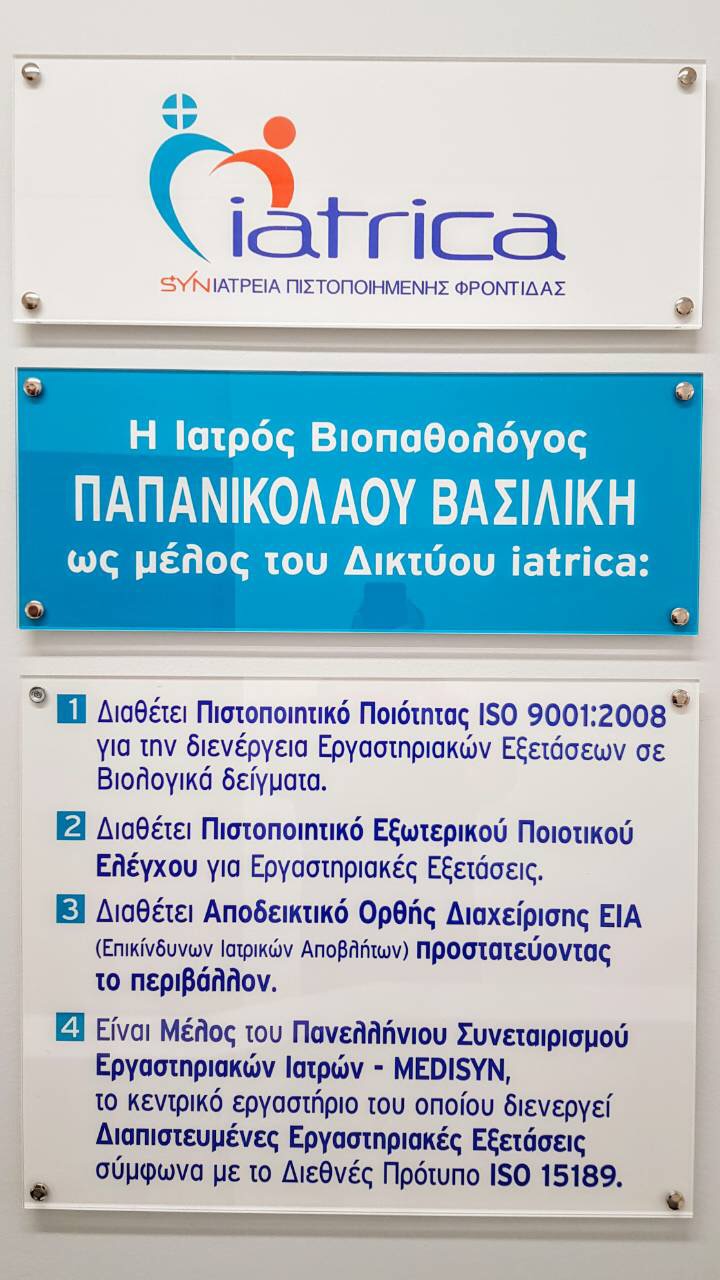 Μerimna Pagkratiou PC
Quality assurance
Quality control is the process by which the reliability of laboratory results is checked.
It is carried out in accordance with the international standards of good laboratory practice.
Its results are evaluated daily by the laboratory staff and are available for a long time for further processing and for scientific reasons.
Quality control is divided internally, carried out by our laboratory and externally, carried out by third parties.
Our lab has the following reliability criteria:
Quality assurance

Certification by ISO 9001: 2008 by the certification body EQA HELLAS SA with no. certificate 3644.47 / 10

Member MEDISYN - Accredited Laboratory Examinations in accordance with International Standard ISO 15189.

It has an EIA (Dangerous Medical Waste Management) Evidence to protect the environment.